<![if !vml]>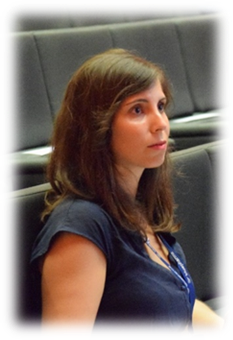 <![endif]>
Enterprise: Bluepharma
Speaker: Marta Simões
Title: What can maths do for drug development?
Abstract
The development, manufacturing, and administration of medicinal products are full of mathematical concepts. From planning, design, preparation, and quality control, a strong background in math is crucial to ensure patients are receiving the correct dosage, and the smallest calculation error may lead to serious consequences. Moreover, the importance of math for the pharmaceutical industry has grown tremendously over the last two decades with the implementation of modeling and simulation (M&S).
Today, mathematical models are applied at all stages of development, from formulation design, through process development and scale‐up, and finally into process monitoring and control of the commercial processes. Different tools are applied. Statistical Design of Experiments (DoE) guides the pool of experiments in the lab, and data modeling supports the analysis of results and the establishment of the design space or even the limits for product specifications. This may be supported on standard approaches, like linear regression, or more complex ones using Artificial Intelligence, like Neural Networks. Other tools are also used, as the mechanistic models or dimensional analysis to support upscale correlations, crucial to transfer products from the lab to the factory. Moreover, industrial manufacturing is also monitored through statistical process control (the Six-Sigma philosophy), which ensures the product meets the rigorous standards of the pharmaceutical field. This is all part of the Quality-by-Design concept, which guides not only product development but also promotes the monitoring of the product quality during its lifecycle and is promoted by regulatory agencies all over the world.
Another important application of M&S is the prediction of clinical outcomes, through in vitro-in vivo correlations (IVIVC) or the more recent Physiologically-based Pharmacokinetic (PBPK) modeling, based on a series of differential equations to describe absorption, distribution, metabolism, and excretion (ADME) of drugs. These examples reflect a growing awareness of how M&S can in-depth our understanding of medicinal products and their effects on patients.
The mathematical community has many opportunities to support drug development and the above list of applications is by no means complete. This talk intends to summarize some of the current challenges and emerging trends in the math field for the pharmaceutical industry, supported by illustrative case studies from the Bluepharma R&D center.
Short Bio
Marta Simões obtained her PharmD at the Faculty of Pharmacy of the University of Coimbra in 2013 and is working in the pharmaceutical industry since then. In 2014 she started to work as a formulation scientist at Bluepharma, where she developed her interests in formulation and manufacturing processes development and optimization, upscale, statistical design of experiments, data analysis, quality by design, and mechanistic modeling. She has completed her Ph.D. studies in Pharmaceutical Technology in 2021, focused on solid dispersions. Her research interests center around the bioavailability enhancement of poorly soluble drugs through amorphous solid dispersions and methods of manufacturing thereof. She is currently the Head of Formulation Development at Bluepharma and is responsible for the development of oral solid formulations, as well as complex injectables.
<![if !vml]>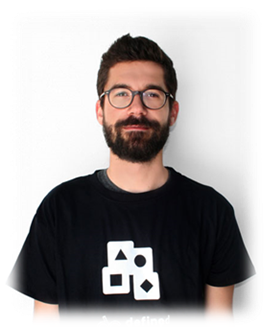 <![endif]>
Enterprise: Defined.ai (former DefinedCrowd)
Speaker: Rui Correia
Title: Juggling speed, cost and quality on the road towards data excellence
Abstract
The rise of the crowdsourcing paradigm for data collection and annotation allowed the industry to overcome some of the limitations it faced in the past (such as scalability and diversity). However, this shift brought a new set of challenges. Contrarily to data created in-house by experts, and in order to guarantee comparable performance levels, gathering data through crowdsourcing requests for stricter and more systematic approaches to quality (checking for both fraud and substandard work). Furthermore, a modern crowdsourcing platform, such as Neevo, also has to take into account the expectations of cost and speed for both requesters (clients) and contributors (crowd), while maintaining a sustainable and ethical data ecosystem. In this presentation, we will present some of the challenges (and hopefully some solutions) across these dimensions at DefinedCrowd.
Short Bio
Rui Correia is Lead Data Scientist at DefinedCrowd. Has a PhD in Language Technologies through the CMU|Portugal program (2018) under the topic "Automatic Classification of Metadiscourse" and his areas of interest include Computer-Assisted Language Learning, Crowdsourcing, NLP, and more recently, the interaction between them. With more than 10 scientific papers already published, Rui Correia has more than 10 years of experience within the NLP field and 8 years of crowdsourcing experience.
<![if !vml]>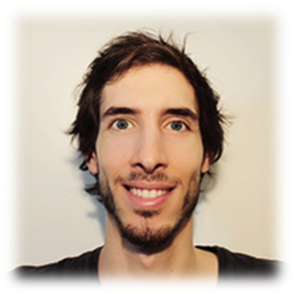 <![endif]>Enterprise: Feedzai
Speaker: Jacopo Bono
Title: Managing RiskOps with machine learning
Abstract
Financial institutions deal with various types of illicit activities, such as credit card fraud, account takeover and money laundering. To combat these fraudsters, Feedzai develops automated machine learning systems that are able to handle large volumes of financial transactions in real time and help manage the client's risk. In this talk, we will first provide an overview of various active research areas at Feedzai. Then, we will discuss a recent project which aims to develop an anti-money laundering system inspired by generative adversarial networks. In this work, we circumvent the lack of labeled data by designing a generator which creates synthetic money laundering-like activity. At the same time, a discriminator is trained to distinguish between real legitimate transactions and synthetic illicit ones. Overall, our system is able to detect new and more complex patterns of money laundering than current rule-based systems, which can have real world impact by reducing criminal activity.'
Short Bio
Jacopo Bono obtained his MSc degree in physics from Gent University (Belgium). He then completed his PhD & postdoc in computational neuroscience at Imperial College London (UK), investigating the learning and memory mechanisms of our brain using computational and mathematical models. After experiences as a machine learning researcher in fintech and biotech startups, he joined Feedzai's research team as a senior Data Scientist.
<![if !vml]>
<![endif]>
Enterprise: Inductiva Research Labs
Speaker: Hugo Penedones
Title: Scientific machine learning
Abstract
Physical systems can often be described by simple "laws of Nature", which are written Mathematically as equations that capture some invariances or symmetries, even if the state of the system dynamically evolves with time. These equations often take the form of Partial Differential Equations (PDEs), and approximate solutions can be found by classic numerical algorithms. However, these methods often scale poorly with the size of the system and quickly become very computationally intensive. Can the new emergent field of Scientific Machine Learning (SciML) make use of advanced Deep Learning techniques to find solutions of PDEs faster? How can one train a neural network to represent the solution of a heat-diffusion equation, or the deformation of a mechanical structure under stress?
Short Bio
Hugo Penedones is a Machine Learning researcher and co-founder of Inductiva Research Labs, a portuguese research-driven startup that is using Machine Learning to tackle fundamental problems in science. Prior to Inductiva, he worked at Google DeepMind, Microsoft, EPFL and the European Space Agency, where he explored diverse areas like Computer Vision, Search Quality, Time Series forecasting, Reinforcement Learning and even Computational Biology. His academic background is in Informatics and Computing Engineering.
<![if !vml]>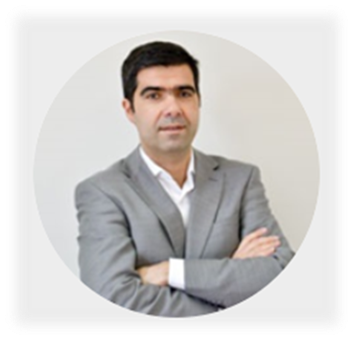 <![endif]>
Enterprise: NOVA IMS
Speaker: Luís Pinheiro
Title: Structured products
Abstract
Structured Products (SP) are investment alternatives for retail and institutional investors. These financial instruments come in different formats and complexity, depending on the product features and underlying assets embedded. Some SP can be capital protected with modest returns (Structured Deposits), others with part or full capital at risk but with prospects of higher returns (Structured Notes). With these financial instruments' investors may access the derivatives market and all sorts of underlying's (equities, stock indices, foreign exchange, commodities) and allows investor to tailor their investments needs to their market views. To offer structured products, banks, and other financial intermediaries, need to have the quantitative tools and mathematical background to 'price' and manage the risks. In this short session it will be presented some examples of structured products, and the manufactures perspective and principles when building and managing the risks of these financial instruments.
Short Bio
Luis Pinheiro holds a PhD in Management, major in Finance at Instituto Superior de Ciências do Trabalho e da Empresa. Thesis theme: 'Essays on Bank Risk Management'. Master in Finance at the University of Illinois, Urbana-Champaign (USA). Fulbright Scholar during his Master studies in the USA. Invited Assistant Professor at NOVA IMS Information Management School. With more than 20 years of experience in the banking industry he is currently the Head of Commodities trading desk and Structure Products at NOVO BANCO. Prior work experience has a Market Risk Analyst, main responsibilities: Value-at-Risk (VaR) implementation, control, and reporting.
<![if !vml]>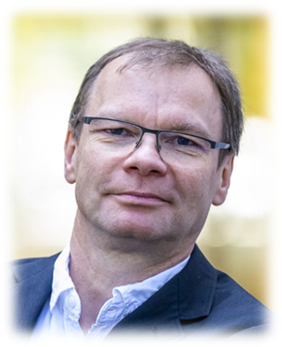 <![endif]>
Enterprise: Philips Research Europe
Speaker: Jens Mühlsteff
Title: Applied mathematics in Philips research
Abstract
Philips Research is the central front-end innovation organization of Philips, with research departments in Europe, North America, and Asia. Its charter is to help Philips introduce meaningful innovations that improve people's lives and provide technologic options for innovations in the area of health and well-being. After a brief introduction of Philips and Philips Research, this presentation will show the main research areas and how applied mathematics plays a crucial role in the innovation process. Topics are diverse and deal with medical statistics, modelling physiological processes, signal processing to extract medical parameters as well as data-driven research using artificial intelligence (AI) for relevant use cases.
Short Bio
Jens Müehlsteff obtained an MSc degree of Physics in 1998, from the University of Jena (Germany), followed by a PhD in 2002 from the University of the Federal Armed Forces Germany, at Munich. The main topic of his PhD research was to develop control strategies for large-scale production processes using online infrared-spectroscopy together with intelligent data interpretation techniques. The research was carried out at Siemens Corporate Technology, Munich. In 2002, Jens Müehlsteff joined Philips Research and has been working on biomedical sensors and measurements for monitoring solutions in clinical and in personal health care applications since that time. Presently, he is a Principal Scientist in the Patient Care & Measurement group and owner of the Value Stream "Measurement innovations" within Philips Research.
<![if !vml]>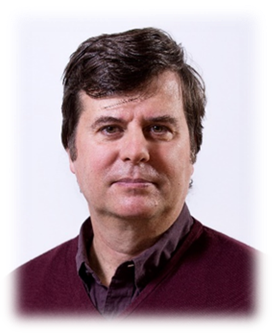 <![endif]>
Enterprise: SISCOG
Speaker: Ricardo Saldanha
Title: The role of applied mathematics in reducing costs and emissions in public transport: the SISCOG case
Abstract
For more than 30 years SISCOG - Sistemas Cognitivos, SA has been developing decision support systems for scheduling and managing train operations in railway companies and metro systems. These systems incorporate advanced mathematical and artificial intelligence algorithms for producing timetables, rolling stock and crew rosters that help customers reduce operational costs, increase revenue, while keeping passengers and staff satisfied. These systems are being used on a daily basis to optimize fleet operations and work assignments of more than 20,000 train drivers and guards in metro systems like London Underground or railway companies from The Netherlands, Denmark, Norway, Canada among others. This success was possible due to an innovation strategy that includes hiring people educated in excellent Portuguese mathematics faculties as well as establishing partnerships with universities and R&D institutes. Besides from presenting interesting case studies this talk will provide some insight on how to go from theory to practice in optimizing the operation of public transport.
Short Bio
Ricardo has a PhD in computer science and more than 30 years of experience in developing scheduling software solutions in the passenger transit domain with focus on optimization. As a recognition of this work Ricardo received the CASPT Best Practice Paper Award in 2015 and the Innovative Applications of Artificial Intelligence Award in 2012
Currently, as the head of the innovation department of SISCOG - Sistemas Cognitivos, SA, Ricardo leads a team with strong skills in Operations Research and Artificial Intelligence that develops state-of-the-art optimizers incorporated in decision support systems that are being used on production environment by metro systems such as London Underground, and major train operating companies from The Netherlands, Denmark, Norway, and Canada, among others. These systems are used on a daily basis to optimize the work assignments of more than 20,000 train drivers and guards across several countries.
Recently he is also involved in R&D projects in data science and machine learning applied to the transportation domain as well as to new business areas.